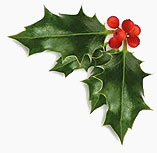 It's official. Our new website is being launched just in time for Christmas 2010 – but only just!
After nearly a year online I've learned that presenting our unique collections to the world takes as much dedication as creating the jewellery in the first place. So after much testing I'm proud to announce this brand new site created especially for the bridal market.
MyBridalJewellery.com will offer the best of the Julleen range so that brides-to-be can look their absolute best at their wedding . But it won't stop there. I know that jewellery is not the only factor in planning that special day. So I'll add in all the tips and information you need to make the best choices possible.
After all … your happiness depends on EVERYTHING being coordinated correctly. And that includes any jewellery purchases.
Now while this website might be new, there is nothing new about Julleen Jewellery. I have been stocking off-line stores with original designs of pearl and silver jewellery for over 10 years. Julleen is one the most respected brands in Australia. There's more to read about that in the About Us page.
As you can see, Julleen Bridal is much more that just an online store. As the website grows it will become a trusted and important resource in planning the perfect wedding. It's a fresh and exciting way for me to offer you more value. In fact, my wish is to be your secret ally in creating memories you'll cherish forever.
Welcome to Julleen Bridal.
[julia]