Please help us to serve you better.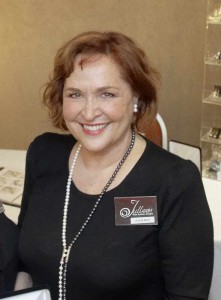 Greetings!  Happy Customers and future purchasers. I value your thoughts on any aspect of your shopping experience and want to hear from you anytime. Anything re jewellery designs, about the website, the service or any other suggestions – just leave a quick comment below.
This picture of me was taken at the Wedding Open Day at the Novotel Langley in Perth, when we were their jewellers of choice for this event.
All comments below are from genuine customers who have purchased sometimes multiple times over 19 years. I have for their privacy, copied most of their responses and added their comments here myself, in keeping with my continued guaranteed commitment, to a safe and secure E Store and environment for all my people.
Happy Shopping!